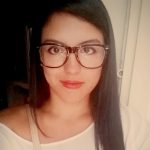 Contribution by Jessica Aviles Calderon,
student in economics at the Valencian International University in Colombia,
on exchange semester in ESSCA's Bachelor programme in autumn 2018.
---
Do you know who the guy in the photos of this page is?
His name is Ivan Duque, born on August 1, 1976, Bogotá – Colombia. He is a Colombian Center-right politician, lawyer, and author. These photos perfectly describe how the Colombians see how he carries out his current role, and I am going to give you a closer look into the subject.
In May 2018, Duque took the top spot in the first round of voting, significantly ahead of the 25 percent registered by the second-place finisher, Gustavo Petro, but well short of the 50 percent necessary to avoid a runoff victory.
The presence of Petro, as in only once leftist guerrilla, in the runoff with Duque marked a significant change in the attitude of Colombian voters, who had long been distrustful of candidates from the left as a result of the prolonged conflict with the FARC. Despite the suspicions of some political experts that he would prove to be a puppet for the ex-president Alvaro Uribe, who has been blamed for the military's killing of thousands of civilians who were falsely portrayed as rebels to inflate body counts, Duque swept to a commanding victory to become the second youngest individual to serve as Colombia's president when he took office in August at age 42.
Duque seems to be more focused on being a decorative figure, but even more he is interested in the fact that his fantasy comes true, having achieved the head of the State. And this is why his responses are like those of a boy who wants to live out his time in power to the fullest and enjoy it without caring about responsibilities, which are not at all significant in his environment.
1.
As an example of how deep his thoughts and how smart the conversations are, during his visit to Madrid, he met the Spanish football player Emilio Butragueño, asking him, "how many hits with the head is he able to do"; Emilio answered, "Me? Nothing! I used the head to think, not to hit" letting everyone make fun at him.
2.
One part of his agenda is very evident: a young leader who wants to stand out in the mainstream entertainment media by receiving artists, what is alarming here, is that he doesn't know any boundaries, he cannot resist when he sees a guitar, and he could even take it without any permission only because he desires to use it.   This has caused several effects. For many, it inspires a great tenderness as if he was a child in the body of an adult who is president of a nation. For others, he is simply a decorative figure. For example, while the students were participating in a nation-wide protest and more people have been striking, he was meeting with the singer Maluma at the Presidential house.
3.
The other agenda is in place and really effective. It is the thought  of his leader and mentor, the leader who placed him in the highest office in the country. The ex-president and senator Alvaro Uribe imposes his concepts over whomever he meets and at the cost of whatever it is. It is an agenda that ensures the success of even his darkest objectives. For example, the first words of Ivan Duque while meeting the King of Spain were, "Regards from the President Uribe[…], he loves you," because he does not have more to say. Shame on him.
4.
With just two months in his position, he made a trip of State and protocol in order to meet Pope Francis, taking a wide delegation with him. The list of people was: his wife María Juliana Ruiz, his three children, his mother Juliana Márquez, and his mother-in-law Gloria Sandoval. But he also brought his best friend, Jorge Mario Eastman, who is the General Secretary of the Presidency, along with Eastman's wife and daughter. This does not seem like a well-organized delegation for a State and protocol trip.
5.
Last but not least, I want to mention a part of his speech in Paris at the UNESCO event introducing an economic topic. "Seven Is, why seven? Because seven is an important number for the culture; we have the seven musical notes, we have the seven arts, the seven horses, seven dwarves and other things which start by seven […]". He really was incapable of finding a more compelling argument than that.
My wonderful president has completed 100 days in the government on November 14th, 2018, obtaining a 64.8 % disapproval rate by Colombians regarding his role as president. After what I have shown I am left wondering why this rate is so high.
The balance cannot be worse compared to unfulfilled promises during his campaign and a clear agenda hidden in his bills.
Only 100 days in office and President Duque has faced a volatile opponent: the pollster; forcing the president to respond "This may reflect a popular feeling, what the public is thinking, but one cannot turn to polls as an emotional anchor or the government's anchor." The president went on to state that he was elected "to work 24/7 to win the affection of the Colombian people and show that we are capable of transforming realities." Adorable! Isn't it?
Hopefully you have enjoyed reading this post and learning more about entertainment as I did, I meant politics, how to be a good president! Didn't you? I look forward to your comments, reactions; maybe you have something to add to this presidential CV.