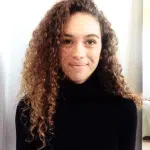 Contribution by Romane Hersant,
3rd-year student in ESSCA's Bachelor in International Business Development,
and 22 year-old human being who cares about the future of planet Earth.

---
The Coca Cola company is selling 4000 plastic bottles every minute. A productivity that allows the company to reach a value of 69,733 $m last year and to be ranked in the top 5 of the "best global brands" in the world, according to a report from the research firm Interbrand.
Going through their website, sustainability seems to be one of their main objectives: "2017 Sustainability report"; "2017 Online sustainability report"; "2016/2017 human rights report" surrounded by a green and wood wallpaper background. Moreover, Coca Cola has announced, on the 18th of January 2018, "an industry-first goal to collect and recycle the equivalent of every bottle or can it sell globally by 2030." This ambitious sustainable packaging goal also called "A World Without Waste" has been very promoting by the company. But is Coca Cola really doing its best to avoid producing waste?
It's not about pointing at or accusing Coca Cola of the terrible disaster we are witnessing these days, but the 7th continent that has emerged over past years in the middle of the Pacific Ocean, composed by tons of plastic, raises questions. Certainly the Coca Cola Company contributes to this pollution. Is there no alternative to avoid plastic? Do you remember how Coca Cola was packaged 50 years ago?
During the 50's, the producers of soda beverages were selling their products in glass bottles. A system of collection was well organised: bottles were sold with a deposit. Then, people and organisms like bars and restaurants could return the items in the boxes that Coca Cola were picking up on specific days.  This system allowed to recover the glasses, to wash them and to create a sustainable cycle. Why has single use plastic now taken the whole advantage? Is it a question of profit, security, practicability?
It deserves to be mentioned, the company admits it has an important role in ocean plastic pollution. Indeed, up to 12 million tons of plastic enter the oceans every year. And Coca Cola's production represents 20% of all plastic bottles produced each year, sadly not 100% recycled. But thanks to diverse NGOs as GreenPeace, that are putting pressure on the company, they have declared to make their packaging recyclable or reusable by 2025.
This commitment could be significant, but Coca Cola forecast to invest more in PlantBottle, a material made from a mixture of plants and plastic. Sounds like a good plan, doesn't it? But even if PlantBottle looks very sustainable at first sight, it's not as green as it sounds. It actually acts like plastic in a marine environment, but it also raises serious concerns about the production of these materials that need large amounts of lands. To summarize, PlantBottle doesn't seem to be the best alternative.
The massive problem, according to me, comes from the economic system we are living in. Industries are sadly formatted to keep on growing, increase benefits, create new jobs etc… Actually, from our current society's point of view, Coca Cola is doing great by seeking alternatives and at the same time keeping on making profits. Knowing that such a big company  simply can't imagine going backwards.
Major change can only come from the governments by imposing reduction targets, quotas and limitations. For example, the European Union has voted in October 2018 to ban the single-use plastics by 2021.
But the real complexity of one of the major concerns of our age, sustainable development with all its geopolitical implications, is the fact that the solution not only lies in changing the rules but in changing our whole way of thinking. It's not only governments that need to change but individuals' behaviour too. We all have a key role in this evolution and all our acts will have an impact on the planet. Next time you will want to buy a Coca Cola bottle, just think where this bottle will finish and if there is no better alternative to satisfy your desire.