I am very worried for Valencia CF. 15th in the table of La Liga, with only 23 points, that gives an uncomfortable feeling of foreboding. They won't go so far as to be relegated to secunda división, will they?
I have to admit, though, that I don't have any sentiments for this club. Quite the contrary: in my humble opinion, it shouldn't even exist anymore since it was bailed out with the public money of the autonomous region of Valencia, who kindly paid the bill left by a period of megalomaniac mismanagement.
But then there is this charming Spanish colleague, and his boys, and I know very well what it would mean to them to see Valencia CF relegated. As a result, I can't help it, I'm worried.
And this is not the only club whose results I fretfully look up each weekend. How could I possibly remain insensitive to my elder brother's life-long attachment to FC Cologne, a chaotic club that does not even deserve the amazing dedication of its numerous supporters (crowds of 50,000 when they played in second division…).
Well, I'm sincerely happy to see that 'der effzeh' is currently enjoying an almost unprecedented stability, clinging to its surprising 7th rank in the Bundesliga table. Reading the report of their latest match (which I did not have the slightest interest in) and thinking of my brother, I am pouring with great satisfaction my Sunday morning breakfast coffee in my favourite mug, the red-and-white one with the ridiculous billy goat, the FC's emblem.

I don't give and receive many phone calls with my new Smartphone (a Christmas gift after years of resistance). But it allows me in no time to learn about the latest news from Nottingham Forest FC, a club that annoyed me massively at the end of the 70s when they won their two European Cups. Today, they vegetate in the Championship, sold to a dubious owner from Koweit – well done for them!
If only there was not this good friend lost in the Midlands, season-ticket holder of City Ground and fervent promotor of the NFFC supporters' trust. Not to mention this smart and cultivated 'Brussels technocrat' who went so far as to adorn his European blog with a self-made logo that only the initiated are able to identify as a subtle blend of the Atomium and the NFFC crest.
Because of these two guys, I surprise myself wondering at the beginning of each season if this years, perhaps, who knows… I don't have to worry much for Beşiktaş. Easy to follow, and heading for another title, no doubt this year. Great, I am very pleased and have a fond thought for the gentleman who taught me all I need to know about the big three from Istanbul and why 'BJK' really stood out, especially politically.
But what is happening to Gençlerbirliği Spor Kulübü? You don't know this club? Shame on you! It's understandable though: not exactly a serial champion, five different coaches in 2015-16 only, lost in the football desert of Ankara. Of no interest really. But knowing the affection that some friends have for them, and being aware of the fact that the 'Stadium of 19 May' (my birthday!) may be the last place left in the Turkish capital where you can shout things that you better not say out loud elsewhere, …
One of them, a humanist intellectual and renowned editorialist, sent me a photo of himself, standing in the terraces under the April rain of 2001, when his beloved red-and-black won the Cup. Surely one of the best days of his life. How could I not check out how Gençlerbirliği are doing? (Let me reassure you: they still have a buffer of six points to the relegation zone).
And this is still not all! What on earth do I care for Torino? If I only think of their ludicrous (albeit original) maroon club colour… And I don't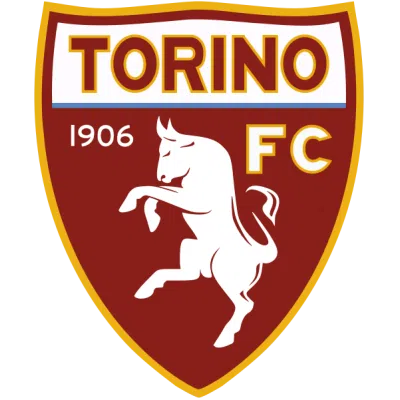 even care that much anymore for Italian football. But then, remembering the crest as desktop wallpaper of this renowned French historian's laptop, it becomes an obligation to have a quick look at the no man's land of Serie A's table. Boring, but mandatory.
And the worst curse of all is – of course! – PSG. It remains a mystery to me how this club can be followed with as much passion by so many intelligent and kind people who should know better! And now I have this large smile on my face after the 4-0 thrashing of Barcelona, thinking of their unbearable bliss at the sheer quality of the game, and hear myself say 'Finally!' Is that me? How low can you get? Is there no limit ? These people steal my time! They impose on me these warm transnational bonds I am unable to escape.
I had not asked for anything, and now they cost me a good half-hour on various screens each and every weekend! But revenge is sweet. To think that because of me they need to dive into the abysmal depth of the second Bundesliga to find out how stupid old VfB Stuttgart are doing against famous opponents like 'Sandhausen' or 'Heidenheim'… Ha! Take this!