An Empirical Investigation of Returnees | CHINA CROSSROADS
ESSCA, Shanghai
An empirical investigation of returnees `pay satisfaction' – an approach of Adams' equity theory.
Presented by SONG Lingfang.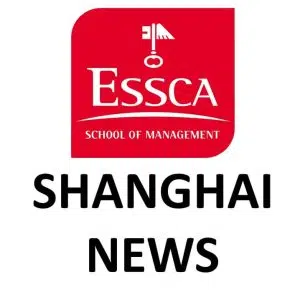 On 24 January 2019 – A research seminar at Café Sambal, Shanghai, has featured SONG Lingfang, Professor of Marketing and Management at the ESSCA School of Management and Ms. GUO Hao, Director of Employer Relations at the Career Development Center of NYU Shanghai. They discussed with participants about the situation which most Chinese returnees are facing to – 'their job satisfaction'.
Professor SONG set the scene by presenting her paper investigating Chinese returnees 'pay satisfaction' – an approach of Adams' equity theory.' Afterwards, Ms. GAO shared her experience and gave several insightful thoughts to participants. This discussion was led by China Crossroads and was supported by ESSCA School of Management, The Georgetown Alumni Club and The NYU Alumni Club.
Chinese returnees, sometimes also called 'sea turtles', are Chinese citizens that spent time studying or working abroad and then returned to work in China. In a professional context, Chinese companies and multinational corporations (MNCs) lack local managerial talents. Local expertise is sometimes insufficient, while cultural challenges and geographic distance is an important prohibiting factor for foreign employees. Chinese returnees therefore become the preferred target sought-after by China-based multinationals. Almost all large-scale multinational ventures in China employ returnees. Some of them are senior executives. Their cross-cultural backgrounds and international experiences serve as a cultural bridge linking the foreign business practices with that of China as well as the headquarters abroad to the subsidiaries in China. They have distinctive advantages over foreign expatriates and local Chinese because of their double cultural background, overseas work experience, communication competence, local network, and market knowledge.
However, their special status and profile require a different approach in management and retention. According to the annual report published by the Center for China and Globalization in 2018, 80 per cent of investigated returnees admit that their salaries do not meet their expectations. Dissatisfaction of remuneration is one of the most important motives of returnees' turnover. To retain returnees effectively, companies have to ensure their salaries were competitive. However, under cost pressure, companies try to cut cost in many aspects including salaries of managerial staff. The question then arises on how to keep returnees satisfied with their work environment without inflating budget limits present in the strategic interests for China-based MNCs.
By mobilizing Adam's equity theory, Prof. SONG investigates the satisfaction level of the respondents in relation to their work contract and tries to identify the factors influencing the feeling of satisfaction and motivation. The aim of the research is to enhance the satisfaction of Chinese returnees in order to retain them effectively. Previous research reveals that individual's satisfaction has a positive impact on his/her motivation and loyalty to the company. A qualitative method is used to collect the first-hand data semi-structured interviews.
ESSCA School of Management – Shanghai is one of the top business schools in France with campuses in Angers, Paris, Aix-en-Provence, Bordeaux, Cholet, Lyon, Budapest & Shanghai. ESSCA is accredited with AACSB, EQUIS, and AMBA.
[cite]