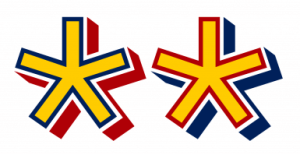 The 4th Workshop on EU-China Relations in Global Politics will take place on 19-20 March 2015 at Sichuan University in Chengdu. Its thematic focus will be 'Cities as Actors in EU-China Cooperation', the local coordinator is Maximilian Rech, programme director at ESSCA's Shanghai campus.
Please find the complete Call for Papers below.
You can also download it in PDF format here.
Call for contributions:
The speed and scale of urbanisation in Asia and Europe is unprecedented. According to the World Bank, the EU's urbanization rate is at 75% and still increasing. Currently standing at 53% and set to rapidly increase in the following years, China's policymakers face the key challenge of managing the largest–‐scale urbanization process in human history.
The EU and China are key partners in the area of urbanization, one of the strategic pillars of the EU-China 2020 Agenda. Sustainable urban development and smart and green growth are core priorities, as Chinese and European cities seek to partner up and exchange best practices. Advanced information technology, sustainable infrastructure, urban‐rural integration, and smart urban governance are buzzwords to describe key challenges. Municipalities, innovative businesses, and grassroots initiatives – rather than high politics – are driving cooperation.
In the era of rapid globalization cities are re-claiming their historic role of being important actors in international politics. Today, global cities are important centres of innovation and economic development; they feature efficient labour markets, offer significant cost savings from industrial and services clusters and generate economies of scale. City partnerships within and across regions provide ample opportunities for exchange. As China unveils the ambitious 'New Silk Road' project of linking Europe and Asia through land and sea routes, it is Asian and European cities that gain prominence in the process, with Chengdu being one of the trans-continental hubs.
Cities are important, but what role can they play in political, economic and cultural cooperation between Asia and Europe? Are there success stories and lessons learned in terms of local and regional level cooperation between Europe and Asia? How do Asian and European cities cooperate and share best practices in achieving sustainable, participatory and green urban development? Which infrastructural projects should be prioritised to link Asia and Europe? How can cities and regions create conditions for innovative business solutions and encourage societal cooperation across the board?
These central questions will be addressed during the 4th Workshop on Europe‐China Relations in Global Politics, jointly organised by the Graduate School of Global Politics at Free University Berlin and Sichuan University in Chengdu which will also kindly host the Workshop.
The event takes place in the framework of the UACES Collaborative Research Network on EU-China Relations (ESSCA School of Management at Angers / College of Europe at Bruges / Graduate School of Global Politics at Free University Berlin). The event is generously supported by Konrad‐Adenauer-Stiftung Shanghai.
We cordially invite researchers at all stages of their career, coming from China, Europe and beyond to present their research.
Contributions related to the following thematic panels are most welcome:
From Theory to Practice: Cities as Actors in International Relations
Cities as Creative Cradles: Innovative Business Solutions to Enhance Urban Quality of Life
Building Smart & Green Cities: Science & Technology Cooperation for Sustainable Urbanisation
Public Diplomacy: Urban Socio-cultural Dynamics as a Vehicle for EU-Asia Cooperation
The working language of the 4th Workshop on Europe-China Relations in Global Politics is English.
Please send your paper proposal of no more than 400 words together with a brief CV until Friday, 19 December 2014 to the following email address: Maximilian.Rech@essca.fr. The organizers will confirm your participation by Friday, 04 January 2015.
The final paper should not exceed 6,000 words (excluding bibliography). An electronic version of the paper is due by Friday, 27 February 2013, 23.59h CET.
For any queries, please send an email to Maximilian.Rech@essca.fr.
More information about the EU‐China Collaborative Research Network can be found under http://euchinacrn.org.
Information on the previous workshop 2014 in Guangzhou can be found here.
We are very much looking forward to your contribution!