For the second year in a row, the annual ESSCA Space Policy Workshop is hosted by an international venue. After Rome in 2016, the 8th edition of the event moves to Cambridge this year, welcomed by Trinity Hall on 20 and 21 April.
Building on the recent publications in the field, the standing research group initiated and coordinated by Thomas Hoerber will provide a forum for debate to several young postgraduate researchers and discuss new work in progress over two dense days of presentations and exchange. The researchers are joined this year again by practitioners, including from outside the European Union.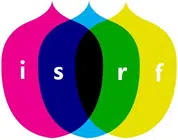 A report on the event, which was made possible by the support from its hosts as well as the ISRF, is soon to be published here.