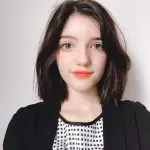 A contribution by Lauranne Duplaix,
3rd-year student in ESSCA's Bachelor in International Business Development,
with a strong interest for Korean society and culture.
---
In October 2017, when sexual abuse allegations against film producer Harvey Weinstein came out, the #MeToo movement spread out of America across the world. While it was growing slowly in Japan, it became a major issue in South Korea.
In January 2018 the #MeToo movement became viral after Prosecutor Seo Ji-Hyun accused her senior colleague Ahn Tae-Geun of sexual harassment back in 2010 during an interview on TV.
Although Prosecutor Seo had notified her hierarchy several times, she ended up being transferred from the Seoul Northern District Prosecutor Office to the TongYeong branch in the countryside. Eight years later, she finally had the courage to open up about her story and give courage to other women to do so. "It felt so shameful that as a prosecutor whose job is to seek justice, I could not even speak out about this criminal act" said Seo Ji-Hyun. She filed a complaint against her sexual abuser and is now waiting for the trial.
South Korea is famous for the "Miracle on the Han River" (한강의 기적).  After the end of the Korean war in 1953, the labor force made sacrifices to achieve an explosive growth. In only a few decades, Korea turned from a developing country into a major industrial power.
The Korean economic miracle is a model for other states. However, women's status and gender equality have not improved at the same rhythm, and Korea has had the starkest income gender gap of the OECD countries over 16 years. If men are paid 100$, women get paid only 61$. In the 500 biggest South Korean companies, only 2.7% of executives are women and 336 of them have no female executive at all. Knowing that men own the highest positions in the hierarchy, Korean women cannot find support and remain silent about sexual harassment as they fear professional setback.
In Korean companies, the growing #MeToo movement generated dangerous side-effects. Only two months after Seo Ji-Hyun's interview, "Pence Rule" trended on social networks as a reaction. The Pence Rule comes from US vice-president Mike Pence who purposely avoids social interaction with women at work to prevent any misunderstanding. Korean men tend to behave the same towards their female co-workers who feel ostracized at their workplace. Men started to only talk to their colleagues in written and no longer face-to-face. "I feel like I've become a criminal in the office. I have done nothing wrong, but men are leaving me out of their gatherings and sometimes treat me as if I am invisible" bank-teller Park Won-Ji told the Chosun Ilbo newspaper. The government is genuinely concerned about this phenomenon. "We will pursue various campaigns and gender equality education programs to prevent the trend from spreading", said gender equality minister Chung Hyun-Back at the MeToo round table discussion in Seoul.
In the entertainment industry, female celebrities faced backlash from male "knetizens" (a name for Korean internet users), as they were accused of "promoting feminism". Korean singer and actress Son Na-Eun caused controversy after posting pictures on her Instagram account with a phone case showing the words "Girls Can Do Anything". She later deleted her post and her company released a statement claiming that this phone case was a gift from a famous brand. At the same time, she received support from Korean female netizens as they made the hashtag #GirlsCanDoAnything trending on Twitter.
Feminist movements keep rising to protest against the Korean patriarchal society. Men and women are engaged in an aggressive gender war online, which illustrates just how much the Korean society is divided on that issue. The #MeToo movement was supposed to initiate a debate but in Korea it ended up being a dialogue of the deaf between all parties.
Gender equality is a major challenge for South Korea as the country is facing a severe demographic crisis. According to the government's last forecast, the population could start declining from 2027 and it would have damages on Korean economy. Korea's birth rate was 1.17 children per woman in 2016 which is even lower than Japan's. Since 2006, the government spent a lot of money the increase birth rate without results. In fact, money is not the main issue for Korean women who feel like "baby factories". Newly elected president Moon Jae-In believes gender equality would be a great help for women.
Korea has been able to face the globalization's challenges and improve its economy. However, can the social issues be challenged as well?
From my own experience in South Korea as an exchange student, I could tell the differences between the French and Korean vision of social life, family, LGBT rights and so on. As an example, my Korean friends were shocked to know that my parents were divorced and that my mother raised my younger sister and myself alone. Being a single mother or having a baby without being married is still not well accepted in Korea as the traditional family model with a father working and a mother staying at home is very strong. I personally do not think that the #MeToo movement can change the patriarchal system in South Korea. Yet I believe it helped women to realize what was their condition and that, just like Prosecutor Seo Ji-Hyun, they can make a step for women's rights and become a source of inspiration for other people.