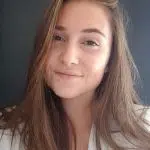 Contribution by Caroline Ouvrard,
3rd-year student in ESSCA's Bachelor in International Business Development.
---
The establishment of the right of abortion, in Costa Rica, is problematic. Currently, as in many other countries in the world, and especially in Central America, this is a very controversial issue.
Different positions intervene in the discussion including ethical-religious, scientific and social perspectives that support arguments to defend or reject this right.
It is important to know that in 2017 around 76% of the population in Costa Rica practiced a religion, mainly the Roman Catholic faith. Moreover, the Church is not separate from the government and it influences enormously the opinions. In 2018, during the presidential election, the political party of the church was strongly supported.
Nowadays, many women resort to abortion even without the right, this is what we call "clandestine abortion". According to the center of women's rights, an association, around 50 000 to 80 000 clandestine abortions were carried out in 2017. However, as we can see in many articles, the number of deaths is very high.
Suyapa Martinez, a member of the center for women's rights in Costa Rica, said « abortion is always practiced, but clandestinely and with high mortality among women because abortions are not performed properly ». There is no way to prevent a woman in distress from having an abortion, even a huge prison sentence or a huge risk for their life cannot dissuade them. This is why, it makes sense to help them undergo this operation in safety and consequently approve the right of abortion in Costa Rica.
It is time to allow Costa Rican women to access to abortion, especially since this right is accepted in many other countries and that many Costa Ricans, mostly the young generations, are in favour of it.
For having been able to talk to many citizens about this subject during my semester abroad, I have noticed that opinions differ significantly. Almost all my Costa Rican friends are in favour of establishing this right, despite the Church, especially for the sake of women's safety and to improve women's rights, in order to see their country develop. However, one girl in my course, who also studied medicine, did not agree at all. For her, as she said, "it's about life, so for me it's just murder, nothing else ». She added "when you decide to have a relationship you know the risk, so it's your problem, you must accept it". She certainly isn't alone in thinking this way.
Despite the growing number of citizens in favour of this right, the Church retains the control of this decision, which is a problem for the advancement of the country.
Opinions on the issue differ, not only among locals. A Brazilian friend, in her semester abroad like me, told me "I'm totally in favour for it to be legalized, not only in Costa Rica but all over the world". However, another friend from the USA told me "I'm a little of both. Mostly I'm against it because it's more than a choice, it's also about life. But I know women are going to do it anyway, and I want them to be safe. So, I think it should be legal under certain circumstances".
Indeed, before accepting or rejecting this right, governments need to think about the circumstances. For example, abortion is appropriate when a woman becomes pregnant after rape or incest. In this context, it is important to keep in mind that the Costa Rica is, sadly, ranked the 7th country worldwide with the highest rate of rapes (with 36 cases per 100,000 citizens), according to the statistics of Nation Master. Can you imagine the pain and the psychological suffering of a woman after rape? And now imagine a pregnancy after rape without the abortion's right…
In my opinion, I think that Costa Rica's current legal position on abortion is backward and that it is only making things worse in creating social misery and endangering women's lives. Unfortunately, in view of the conservatism that is present in the country and their completely religiously biased view of life, this is not likely to change any time soon. The fact that religion is not dissociated from the state creates false debates and false questions, since everything and anything can easily be justified by religion and then suffers no contradiction. The position of Costa Ricans against abortion reduces women's power in society and women's freedoms. It seems for them women are only useful for procreation.
However, keeping the debate alive is a good way to improve society and get people to be more open-minded.
As we know, in Costa Rica it is only possible to undergo an abortion in the case of the woman's life being in big danger. So, to begin and maybe to prepare the population to adopt the complete right of abortion, the government could introduce the right of abortion when the fetus is not viable. Women should have "the right to decide" whether they want to undergo or not an abortion; is a way for them to act in self-determination and freedom.
It is necessary to keep in mind that the right of abortion has limits anyway. In fact, all countries that respect this right have identified a limit date of practice, depending on their answer to the question when exactly the fetus is considered a baby. So, Costa Rica could do the same to enable a better life for many women. The right of abortion is an important right for all women around the world.