While the « Football Including Refugees in Europe » (FIRE) project, funded by the ERASMUS+ programme of the European Union, is bound to be completed by June 2021, its follow-up project, aptly named « FIRE+ », has already been successfully launched in a two day kick-off meeting (supposed to be held in Brussels, but finally organised virtually on TEAMS, COVID oblige).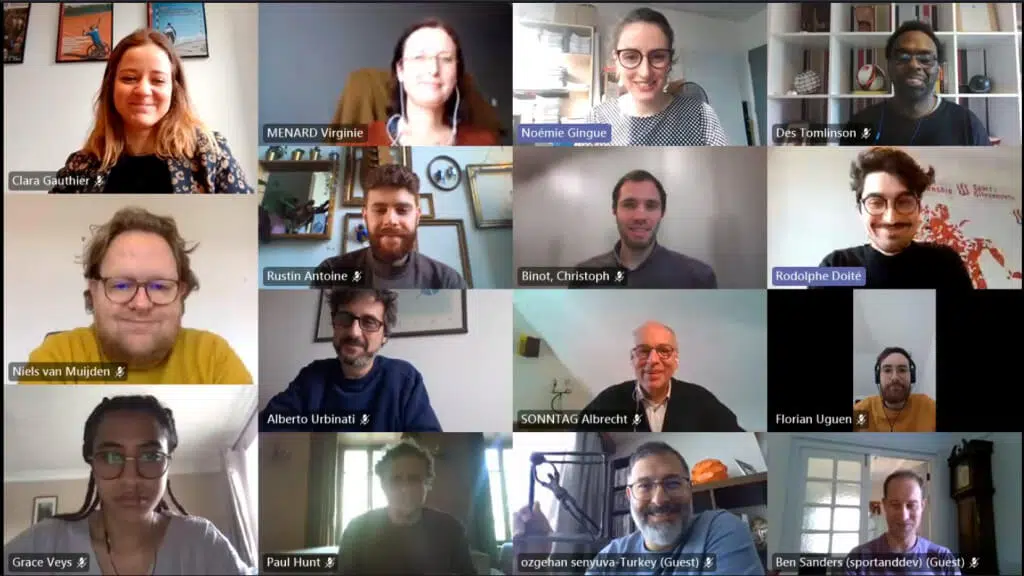 Both successive projects build on the remarkable contribution that football has played over the last years in favour of social integration of this target group. They aim at promoting inclusion, participation, socialisation and access to sport for asylum seekers, refugees and other migrants. Their objective is to support grassroots football organisations in the projects' different partner countries (and beyond) by creating partnerships and fostering knowledge exchange, disseminating good practices and approaches, and producing an innovative training tool in form of a MOOC (Massive Open Online Course) targeted at grassroots organisations.
Coordinated by the Sport & Citizenship think-tank, the FIRE+ project is composed by a variety of partners:
Three football-related organisations: the Association des Clubs Francophones de Football (ACFF) from Belgium; the Irish Football Association (FAI), and the Egidius Braun Stiftung (a foundation of the German football federation).
Three civil society organisations: the FARE network (based in the Netherlands); the International Platform for Sport and Development (sportanddev) based in Switzerland; the Liberi Nantes association from Italy.
Two scientific institutions: the Middle East Technical University, in Ankara, and ESSCA School of Management.
The project is scheduled to run from January 2021 to June 2023.
More on the project rationale and a selection of documents here:
The official project website can be found here: