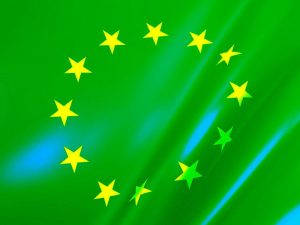 Research papers take another dimension when they pass peer review, meaning that they are validated by other experts.
The EU*Asia Institute is proud to have three members being officially published in the International Public Management Review for their work.
Thomas Hoerber (Director of the Institute), Gabriel Weber (Permanent Professor) and Ignazio Cabras (Research Fellow) wrote a paper entitled The Role of Sustainability as Ideology in shaping Collaborative Governance within the European Union. This work was originally presented at the 2019 International Public Management Network (IPMN) conference.
The research paper content addresses and answers several questions.
First, it explores the concept of ideologies, in order to explain why sustainability could serve as one of them.
Then, the researchers go through the substance of sustainability, leveraging an investigation made of a questionnaire of 27 experts in sustainability. The results were analyzed to reveal how the interviewees consider sustainability, if they observe it as an ideology, and about their vision of political and economic aspects of the concept.
Finally, the paper discusses the way the European Union promotes sustainability and resulting policies. It concludes by observing that sustainability ideology might be a common basis for Europeans; therefore, rigorous initiatives and policies from the European Union might develop as a way to collaborate through what the paper calls the embryonic ideology of "sustainabilism".
You can find here the publication of the original research paper: https://journals.sfu.ca/ipmr/index.php/ipmr/article/view/413/399
The International Public Management Review, where the Institute researchers' paper was published, is a journal from the IPMN publishing research manuscripts related to the public management field.
It aims at putting forward creative and original publications, providing public resources from all around the world, in order to stimulate international critical thinking about everything that can be related to public management.
The EU*Asia Institute researchers' paper definitely corresponds to these criteria.
Indeed, considering sustainability as a lever for the European Union governance creates a remarkable link between the current political needs and the environmental challenges the world is facing.