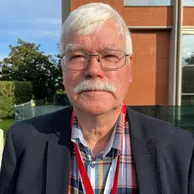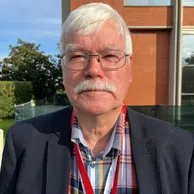 Our research fellow Andrew Thomas has just published a book of essays on the first communications revolution - the invention of radio in the 20th century and its use by the USSR.
These independent essays centre on the First Communication Revolution in the Soviet Union during the twentieth century. Lenin realised that the invention of the Triode Valve (French lampe, American tube) would enable the spread of the Communist word across the vast Soviet empire and internationally. The Red Army also adopted it for spies in foreign countries.
The first essay uses as data the printed "acknowledgement" (QSL) cards between radio amateurs, illustrating popular themes about the USSR, including exploration, networks across the Union, individualism, and spying. "Discovers an interesting page of history…it is definitely worth reading" wrote a reviewer from the Russian Academy of Sciences. "Could have significant implications for Cold War studies" wrote an American university reviewer.
Taking the advice of peer reviewers, the subsequent essay expands its scope and sources, and using material translated from German and Russian, considers the receivers and spy transmitters in use by the Soviet Union. There is a particular examination of the wireless equipment used by a Soviet spy cell established in the 1930s in Japanese- occupied Manchuria.
Turning to the International propaganda station, "Radio Moscow", the title essay conveys the written correspondence between the radio station and its many listeners around the world from the 1930s to the 1990s. This essay reproduces those letters and gives a paper context.
Finally, a historical note examines the case of the KGB spy John Vassall within the British Embassy in Moscow in the 1950s. As a Bonus, there is a whimsical short story about identity.
Any profit from this book is applied to the Author's free classes in the English language for Ukrainian refugees.
Andrew (Andy) Thomas
Published October 5, 2022 ; 150 pages