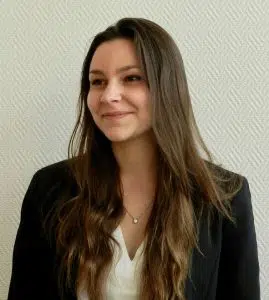 Contribution by Marie-Ange BALDUCCI,
3rd year student at ESSCA's Bachelor of International Business Development,
« I'm a 20-year-old human being who cares about the abuse of women and gender inequalities. I am also of Italian origin and intrigued by the persistence of machismo in Italy. »
[hr]
This country is the symbol of love, of seduction, art and of the « Dolce Vita ». Tell a person about « Italian Love » and she knows what you are referring to. However, behind this beautiful picture hides the personality of Italian men, who prefer to have the upper hand over women.
In 2017, in an Italian tribunal, two men were acquitted of sexual violence on a woman. Why? For the simple and very convincing reason that this woman was judged too ugly and thus not credible in her claims. Even though the doctors had indicated that the victim's injuries were consistent with rape. If that's not a typical Macho judgement, what is? Since when can we judge the reality of sexual abuse in relation to the victim's presumed physical attractiveness?
This judgment is also consistent with the lack of women's representation in Italian politics. As shown by the sociologist Alisa del Re, there is a real under-representation of women in politics in Italy, but… in the minds of Italians, a woman cannot impose herself in the same way as a man. For instance, in 2019, the ex-football world champion (1982), Fulvio Collovati said on a TV channel that « a woman cannot speak tactically« ; a gender prejudice in 2019 and a « just » man. At least he was suspended from the channel.
In October 2017, when accusations of sexual abuse against producer Harvey Weinstein appeared, the #MeToo movement spread around the world. Asia Argento, an actress and director, and other women denounced Harvey Weinstein's sexual abuse. This made Asia Argento an emblematic figure of the MeToo Movement in Italy. The actress wanted to speak on behalf of all women, as the spokeswoman and she has increased the strength of women and the Me Too movement in Italy.
Sexism is an integral part of Italian society, according to this editorialist for the Italian weekly Gioia. « What people think is normal would be qualified as harassment in other parts of Europe or the United States. »
However, there is a nuance, a progressive collective awareness. The success of the hashtag #Quellavoltache (« This time when »), the equivalent of the French national #BalanceTonPorc proves that Italy was not totally insensitive to the feminist revolt sparked by the Harvey Weinstein revelations.
And to show that women suffer from violence, Italian hospitals have recently reinforced the privileged assistance for female victims of violence, with a red code.
Is today's situation a historical heritage? Where does it come from?
During my ERASMUS semester in 2019, I went to Italy and attended an Italian culture course with a Venetian teacher. He explained to us the Italian culture with the woman at the centre, the beauty of the woman, of her body, Italian infidelity, the Italian « Mamma » who stays at home to look after the children. In this historical vision, the woman is considered as the Virgin Mary of the Christian religion, who is there to take care of her husband, before having children and taking care of them.
Analyses of Italian culture have been carried out, such as the famous study by Geert Hofstede, a Dutch social psychologist. His theory is based on six cultural dimensions. I will focus on the dimension called « Masculinity » in Italy. This dimension measures the distribution of gender roles and behaviour in society. Italy has a score of 70 in this dimension, which is a high score in international comparison, and it does not come out of nothing. A very masculine worldview has been present in Italy for a very long time and is linked to the country's history. Indeed, I could see during the "Understanding Italy" course during my semester, that Italians live with their mothers until they find their wives. According to the figures, very few Italians live alone.
Finally, during one of our oral presentations, we were able to observe the place of women in Italy, with the presentation of the book L'Amica Geniale. A classmate showed that Italian women have suffered a lot of violence from men in history simply because « men can hit women ». In addition, women were not allowed to work. Thus, the high masculinity score and the place of women are based on a very strong cultural heritage.
In comparison, France scores 43 in this dimension. This is the largest gap between the two countries, which often have similar cultural traditions. These are two countries from the European Union, so if France has become much more sensitive to gender equality, why should Italy not be able to make the same progress?
I was staying with an Italian woman who lived alone in her big house, in a horsebreeding farm. During our conversations, she explained to me that she preferred to stay away from men, who always wanted to decide on everything. This woman is very independent, self-entrepreneurial. For her, Italian men don't like women who manage to succeed on their own. « I don't need a man to make my horsebreeding farm work, so I live alone. »
Personally, I had the same impression during my stay. Italian men like to show that they have knowledge, and women must always be beautiful, well dressed and feminine. It is the male ego that sets the rules and expectations! An element explained through an article in the New York Times, written by two female professors and politicians. According to them, Italian women think that "men, or some of them, consider them as interchangeable goods, which can be disposed of at will".
During my Italian semester in 2019, I lived the day of the transfeminism strike on March 8. Many trains were cancelled that day, the Milanese metros and buses were not in circulation, as if the entire country had come to a halt for a day. It was a real feminist demonstration of power; the women's day is for them the time to show themselves. For example, there were the activists of #NonUnaDiMeno (NotOneLess) with their emblematic fuchsia colour to claim their rights: pay parity, stop feminicide and challenge patriarchy. It was very impressive to see and hear in Milan, in a language I don't fully understand, all these women proclaiming their rights with the same voice.
Perhaps the times of Italian Machismo are over, the place of women is changing. Is it possible that the men haven't noticed it yet?
---
This student blogpost was produced within the framework of the 3rd-year module « International Issues and Challenges » of ESSCA's Bachelor in International Management, following a course design developed by the EU-Asia Institute. The opinions expressed are of course those of the author and do not necessarily represent the views of the institute.