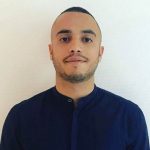 Contribution by Scott Oreye,
3rd-year student in ESSCA's Bachelor in International Business Development.
---
« Better to mix with a poor scholar than a rich ignorant. » Libyan Proverb (1956)
France and Libya have lived more than 40 years of tumultuous relations. The Franco-Libyan Chamber of Commerce created in 1971 is the oldest chamber of commerce created with an Arab country. Since the 1970s, both parties have signed numerous agreements in the economic, cultural and scientific fields. They also signed military agreements. The first one was signed on January 9, 1970. The contract provided for the delivery of one hundred Mirage aircraft by 1994. In the 2000s Nicolas Sarkozy and Muammar Gadhafi  signed several contracts, concerning civilian nuclear cooperation and the acquisition of military equipment. Also, in 2007 Tripoli confirmed an order for 21 Airbus aircraft for a sum of 3.2 billion.The last significant event between France and Libya is the suspicions of Libyan financing surrounding the presidential campaign of Nicolas Sarkozy in 2007.  Deals between democracy and dictatorship
During the five-year term of Nicolas Sarkozy (2007-2012), the Libyan head of state Mr. Gadhafi  visited the Elysee in 2007. This was the first visit of the colonel to Paris for over 30 years. This visit had created a lively controversy in France. Many prominent persons like Bernard Henri Lévy estimated that « in the country of human rights (…) one does not invite for a State visit a great terrorist and an international taker of hostages like Gadhafi « .
However, despite the multitude of criticisms on Muammar Gadhafi 's visit, the two leaders managed to find common ground.
One of the first deals between them concerned the sale of 21 airbus for 3.2 billion Euros. This agreement was a real boost to the aerospace giant, which in 2007 was facing a major crisis following the creation of EADS (European Aeronautic Defense and Space).
On the basis of this contract, President Nicolas Sarkozy and Colonel Gadhafi  also found common ground in military equipment. In 2007, following a visit by the French president to Tripoli, the dictator planned the purchase of 14 Rafale flighters and 35 helicopters for a total of about 4.5 billion Euros.
Also, in the same year France and Libya sign an additional agreement on civilian nuclear power. The agreement stipulates that France must provide an EPR nuclear reactor (Evolutionary Power Reactor) for the « desalination of seawater » and « support for uranium exploration and exploitation ». A large part of the public opinion was opposed and thought that this agreement was the reward for the release of the Bulgarian nurses and the Palestinian doctor detained in Libya from 1998 to 2007. The nurses had been alleged to have voluntarily contaminated 400 Libyan children with AIDS but also accused of other criminal actions on the Libyan territory.
Finally, the contracts signed between the two leaders were not implemented, since Gadhafi  was killed on October 20, 2011 by "the Libyan rebellion". In 2012, in an interview on Europe 1, Nicolas Sarkozy claimed, "there was never talk of selling a power station to Mr. Gadhafi ", adding "Let me tell you that if there is one Head of State who, in the world, did not fight with The Leader of the Libyan Revolution and is responsible for his departure and what happened to him, I think it may be me."
The financing of Sarkozy's presidential campaign
The numerous agreements between France and Libya concluded in 2007 are not a coincidence. Indeed, one might wonder why Muammar Gadhafi dealt with France and not with other countries of the world. One could say that if the two countries have signed joint agreements, it is because they have long-standing relations …The reality, however, is quite different.
In 2007, Nicolas Sarkozy decided to launch his presidential campaign. To face his main rivals, the Socialist Ségolène Royal and the Centrist François Bayrou. Mr. Sarkozy had to showcase his values through an intensive, and expensive, presidential campaign of about 30 days.
Officially, for this 2007 election campaign, Nicolas Sarkozy collected and spent 21.6 million Euros, which was the ceiling authorized by the relatively strict French election laws) thanks to his allies and supporters.
Unofficially, Nicolas Sarkozy had raised (and spent) much higher sums. In April 2012, Mediapart revealed a document attesting to a financing agreement between him and Colonel Gadhafi for his 2007 campaign for 50 million euros.
According to Mediapart, everything had started in 2005. Nicolas Sarkozy, prime minister at that time, was said to have made a first trip to Libya to ask Muammar Gadhafi for financial support to. Still according to Mediapart, on October 6, 2005 Nicolas Sarkozy visited the tent of "The Guide" in Tripoli, talking alone over 10 minutes. As stated by Moftah Missouri, professor and interpreter of the Colonel for 15 years, Gadhafi agreed to support Sarkozy financially for his election campaign. According to Bechir Saleh (Gadhafi's cabinet director), Muammar Gadhafi had a budget of 350 million Euros for this type of political funding. In exchange for his financial aid, the French president had to find a solution for the brother-in-law of The Guide, Abdallah Senoussi, who at that time, was wanted by Interpol for committing the UTA DC-10 bombing.
The financing between the Sarkozy and Gadhafi clans is said to have worked thanks to two intermediaries, Alexandre Djouhri and Ziad Takieddine. The latter claims to have himself transported 5 million Euros in cash between Tripoli and Paris three times over. Between 2006 and 2007, Mr. Takieddine is reported to have been hosted twice by Claude Guéant, one of Sarkozy's closest collaborator, and once by Nicolas Sarkozy. As for Alexandre Djouhri, he is suspected of having set up financial arrangements to launder Libyan money in France.
According to many journalists and reporters such as David Pujadas or Robert Dulas, the financing of the presidential campaign of Sarkozy was at the origin of the death of Colonel Gadhafi. Indeed, Muammar Gadhafi certainly held information capable of destabilising the French government of the time.
Conclusion
Despite the numerous elements against Nicolas Sarkozy mentioned above, there never was enough irrefutable evidence to convict him.
After the death of Gadhafi , Libya sank into total chaos, pushing some of the population to commit atrocious acts to survive.
At the same time,, Gadhafi's death made it easier to access the oil wells of Benghazi, which interested many people.
If we consider that over his 40 years of dictatorial rule, Colonel Gadhafi was the cancer of Libya, President Sarkozy was the terminal phase.