The 2nd Trans-Oceanic Water Source Summit took place at the Shanghai Music Conservatory on the World Environment Day, 5th of June, 2016.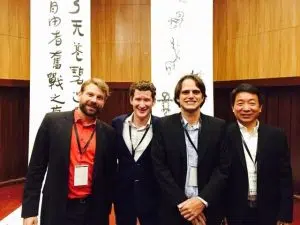 The Summit was co-organised by ESSCA School of Management – Shanghai, Oriental Danology Institute, Konrad-Adenauer Stiftung – Shanghai, the Consulate General of Chile – Shanghai, Hamburg Liaison Office in China, Business Ecology, and the Shanghai Music Conservatory. More than 80 representatives from 9 countries participated in the Summit.
The Summit provided a platform for scholars, businessmen, politicians, and civil society actors across Asia, Europe and South America to exchange ideas on environmental protection and sustainable development. This year's topic was focused on the energy-water-waste nexus and management solutions for these resources.