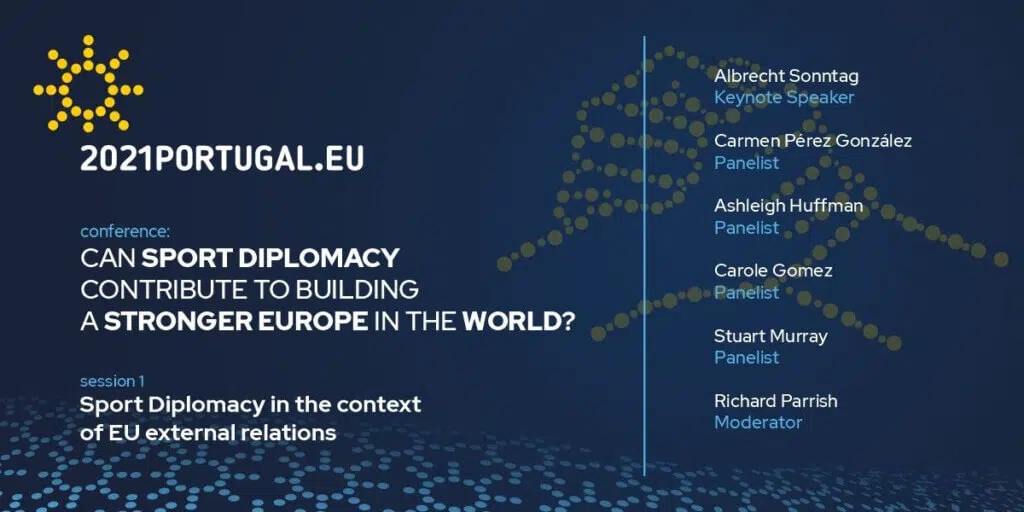 Albrecht Sonntag, professor at the EU-Asia Institute of ESSCA School of Management, is the invited keynote speaker at the opening of a big international conference on sport diplomacy on 3 and 4 June 2021.
Organised in Lisbon by the Portuguese presidency of the European Council, the event aims at taking stock of the added value sport can bring to the emerging diplomacy of the European Union and how it can support its foreign policy objectives. Probably more than one would suspect at first sight, since the conference brings together a large number of academic experts, but also political decision-makers and leaders of sport's international governance bodies.
Albrecht Sonntag will take the floor for the opening of the conference, following up on the welcome messages of the President of the Portuguese Republic, Marcelo Rebelo de Sousa, the European Commissioner for education and sport, Mariya Gabriel, the President of the International Olympic Committee, Thomas Bach, and the President of UEFA, Aleksander Čeferin. His talk will be grounded on the work carried out first within the EU high-level group of 2015-16, of which he was a member, and pursued within the framework of an ERASMUS+ project, where he represented ESSCA School of Management.
Full programme: https://www.sport2021portugal.eu/eventos/conferencia-diplomacia-desportiva/programa
Read more:
Special issue on European sport diplomacy of the Sport and Citizenship Review (.pdf / 2020)
Report of the high-level group on sport diplomacy to Commissioner Navracics (.pdf / 2016)
Recent blogpost on Sport Diplomacy by Albrecht Sonntag (2021): https://notepad.ideasoneurope.eu/2021/04/01/50-years-on-no-chance-for-a-new-ping-pong-diplomacy/