A research article by Harald Koepping Athanasopoulos, published in the journal Space Policy, Vol. 49.
This article discusses the Moon Village concept within the context of the increasing momentum to return human beings to the surface of the Moon. The article follows a dual objective. Firstly, the Moon Village is probably the most misunderstood among the plethora of ideas to explore the Moon scientifically and commercially. The article is therefore intended to explore what the Moon Village actually is. Secondly, the article explores the strengths and weaknesses of the Moon Village idea.
The article is divided into three sections. The first section reviews the current Moon projects of public and private space actors, including the United States, Russia, China, SpaceX and Blue Origin. It sets the scene for the argument that the Moon Village has entered global discourse on space within a positive political environment.
The second section discusses the premises of ESA's director general Jan Wörner's Moon Village concept, putting forward that the Moon Village is intended as an open concept rather than as a concrete plan. It is a process rather than a project and it is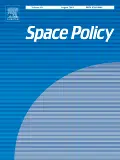 meant to initiate a global conversation on humanity's future on the Moon. As such, the world cafe is an appropriate metaphor to illustrate the idea behind the Moon Village.
In the third and final section a SWAT/PEST analysis is conducted to assess the feasibility of the Moon Village, highlighting that one of the major opportunities of the project is to promote international cooperation. The article concludes by supporting the institutionalist hypothesis that the Moon Village is arguably a translation of the ESA system to the global level, as participation is voluntary and as it builds on the strengths of each cooperation partner. As such, the Moon Village in indeed a new way of doing space on the global level.
To download the complete article in PDF format: Click here