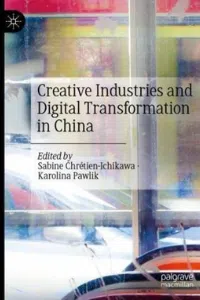 As China gains momentum in economic terms, its technological transformation, cultural confidence, and creative influence also grow steadily. This book explores the socio-cultural context, in which new trends, enabled by the power of digital technology, emerge.
Focused on the urban context, in China's large cities like Shanghai, and through the lens of art, design, fashion, gaming, and media industries, this book highlights innovation processes in the making, as well as ongoing shifts in Chinese identities and narratives.
This collaborative work written by European authors based in China offers new insights from within. Their shared, yet multi-faceted, engagement with China and its creative industries culminates in this book written for international scholars, students, and industry players.
Edited by Sabine Chrétien-Ichikawa, Karolina Pawlik
Published August 12, 2022 by Springer Nature Singapore, 161 Pages