A Developing Ideology
New book by Thomas Hoerber and Gabriel Weber
This book is part of the series « Routledge Studies on the Governance of Sustainability in Europe »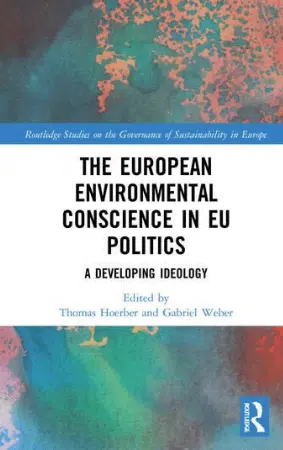 The new book by Thomas Hoerber and Gabriel Weber is the first publication resulting from the collaborative work of the "Governance of Sustainability in Europe" research network. Funded by Alliance Europa, this research project has built a vibrant network of researchers. They have analysed the changing nature of the governance of sustainable development and its impact on the European Integration process.
In their book, the editors Thomas Hoerber and Gabriel Weber claim that sustainability has become a European ideology. Moreover, the chapters in this book show how this has already changed the lives of Europeans. They are divided into two sections. While the chapters in part 1*  relate to « Energy and Environment in the European Union », part 2 focuses on « Environmental Policy in the European Union »
The conclusion by Thomas Hoerber, Gabriel Weber and Ignazio Cabras draws together the findings of the chapters. It also develops the ideological roots of the European environmental conscience further into a new ideology for European integration in the twenty-first century, namely 'European sustainabilism'.
We recommend this book to scholars and students of European studies, international relations, political science, history, economics, sustainability studies, environmental and energy policies in Europe.
---
The European Environmental Conscience in EU Politics – A Developing Ideology
Edited By Thomas Hoerber, Gabriel Weber
Copyright Year 2022, ISBN 9780367901363, Published December 31, 2021 by Routledge
238 Pages 24 B/W Illustrations
* Part 1 with contributions by Thais Diniz Oliveira, Angelo Costa Gurgel, Steve Tonry, Ian Barnes, Li Lin, Thomas Hoerber, Kristina Kurze, Joel Kuenzer, Helene Dyrhauge and Tomasz Braun.
* Part 2 with chapters by Carola Guyot Phung, Marjorie Tendero and Joel Kuenzer.