On Tuesday, 12 July 2016, the 15th Shanghai Social Studies Colloquium (SSSC) took place at the Shanghai Campus of ESSCA School of Management. Mr. Richard BRUBAKER, the Managing Director of Collective Responsibility and Visiting Professor of Management at China Europe International Business School, shared his expertise and experience on Corporate Social Responsibility (CSR) and sustainable development in China.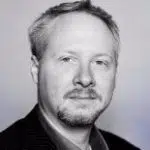 BRUBAKER identified four stages of CSR development in China:
CSR 1.0: The huge earthquake in Sichuan Province of China in 2008 increased the awareness of individual responsibility and encouraged volunteer services in China;
CSR 2.0: Ai Weiwei's investigation of the so called jerry-built construction and the Red Cross China scandal led to a credibility crisis against the government. At the same time, public opinion favoured companies like Wong Lo Kat who donated vastly to disaster relief in the region;
CSR 3.0: The increasing popularity of CSR discourse in Chinese companies for branding and marketing purposes while NGOs contributed a lot to CSR promotion;
CSR 4.0: The philosophy of being more responsive and transparent was adopted by many companies and customers favour products of companies that care for CSR.
BRUBAKER indicated that branding and marketing are two objectives of companies' CSR strategies nowadays. The unimaginable turnaround in the beverage market with an increased share of Wong Lo Kat and a badly damaged image of Vanke after Sichuan Earthquake illustrated that the public does actually care about companies' social responsibility. He continued that a company needs to know its responsibility and carefully manage limited resources; only then can it win the Chinese market.
Moreover, he emphasised customer trust. A single company scandal could harm the whole industry he warned. A pertinent example was China's milk industry that lost half of its business because of Sanlu's melamine-contaminated milk powder. In contrast, BodyShop is the one of best cases to learn how CSR and all-encompassing transparency can improve a brand image.
At the end of his presentation, BRUBAKER emphasised that a successful CSR policy should come from the top management team rather than from human resources departments. Individuals can have an impact too however. He suggested that for an individual, it is better to do more volunteer work at the local community in order to strengthen his/her own community responsibility. In a way, this could also contribute to the CSR development at local level.
 The SSSC is an initiative that provides a forum for international and Chinese scholars of various disciplines of the social sciences based in the city of Shanghai. The colloquium provides scholars with a platform to present and discuss their research, so as to exchange critique and research ideas, improve their research output, network and socialize, with a view to developing collaborative research projects.