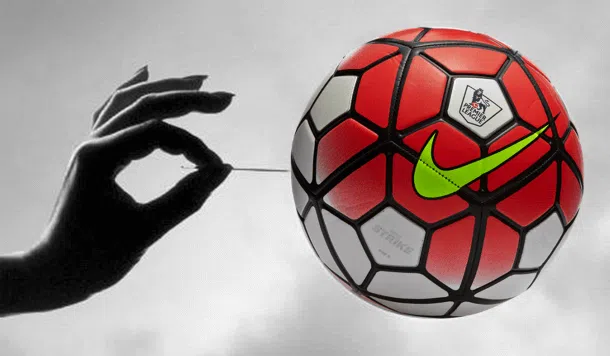 Football is seen as a financial bubble. It isn't really, but it has always been perceived as one. Since the beginnings of professionalism, players' wages have been regarded as shockingly high and club management as shockingly irresponsible. Over the last twenty years, the inflation of the amounts of money injected into European football has accelerated exponentially. And each time you'd expect the bubble to finally explode, it happily continues to swell.
For the summer of 2016, one may anticipate new summits of obscenity. Thanks to the new contract between the Premier League and its broadcasters, the financial means made available to the most mediocre of English clubs will inevitable provoke grotesque transfer fees across the continent.
In an ideal world these additional millions would be reinvested in the training of home-grown talent, in infrastructures for grassroots football, in the reduction of stadium ticket prices, or even – let's dream a little – in socially relevant projects funded on a genuine strategy of corporate citizenship…
Alas! There will be none of this (except some alibi gestures). The history of football teaches us that each new level reached in terms of revenues is immediately fed back into players' salaries. Agents of second-lever players will see their income increase substantially. The dealers of luxury sports cars in Stoke and Norwich will be delighted to manage the influx of twenty-year old footballers who don't know what to do with their money. And if you happen to be the owner of a sextape involving a French international you'll be in a position to significantly increase your gains from blackmail.
If only this game was not as telegenic! After all, it is television that is at the origin of this never-ending inflation. Football and television are like the junkie and his dealer (although it is no longer clear who is the junkie and who is the dealer).
Very frankly: don't you feel sometimes like bursting the bubble? Simply for the pleasure of saying 'Stop!' to an inflation that has become absurd? If you do, unsubscribe. Just do it. It's feasible. I pay no subscription, and I have no detoxification syndrome whatsoever. If you miss a new marvel of Lionel Messi, some friend from Turkey or elsewhere will send you the Youtube link the next day. Or you let your office colleagues describe it to you at the coffee machine – your blissful ignorance will even create social bonds! Call me a condescending snob, member of a disconnected cultural élite, but I am just no longer willing to participate in greasing the wheels of this money-printing machine.
Unsubscribe! Do it for the sake of the clubs! These clubs that always find a way to imagine themselves under such an unbearable competitive pressure that they quickly need a fix of some more dozens of millions. They will curse you for it at the beginning, but they will be grateful in the long run.
Over the last two years I have finished each talk I had the opportunity to lead with an actor of European professional football by asking him or her whether they did not see their own business as a bubble ready to burst. And they all, without exception, confirmed to me how absurd and insane the bubble was, almost begging for someone to explode it for them.
Take the burden off their shoulders – unsubscribe!