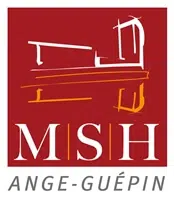 Academic research on football – can this be serious ? This provocative – and let's face it: rhetoric – question was the title of an invited lecture given by Albrecht Sonntag at the Maison des Sciences de l'Homme Ange Guépin de Nantes.
The lecture was part of the cycle of conferences produced by the MSH around its main theme of 'social bonds'. The FREE project's interdisciplinary approach to football as producer of such bonds fitted well into this overarching theme.
Albrecht Sonntag's lecture focused on the rationale of the FREE project, based on the assumption that football has indeed a lot to say about what holds society together, as well as the interdisciplinary research architecture of the project.
As the huge amount of data accumulated in the various research strands is currently still being processed and far from being fully exploited, he was only able to hint at some intermediate findings, without being in a position to satisfy all the questions. Not sure he managed to convince all participants that the answer to the title question of his presentation was, of course, a wholehearted 'YES!'
What is certain, though, is that the venue of this invited conference could not have been better chosen. As the chair of the evening, Professor Luc Arrondel, economist at the Ecole Normale Supérieure, pointed out, the elegant building of the MSH was built on the site of the former South Terrace of the legenday Marcel Saupin football stadium where the FC Nantes won the first six of its eight national championships. With the North Terrace being preserved and renovated, and the pitch maintained, the site is definitely the ideal place for football research!