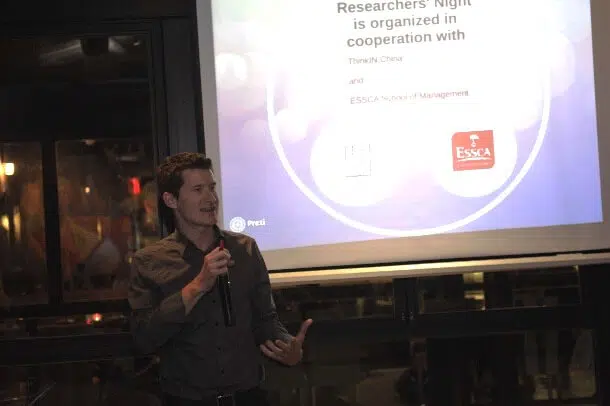 On Tuesday, 21st April 2015, EURAXESS Links China, ThinkINChina and ESSCA School of Management organised the 'Shanghai – Researchers' Night 3.0' bringing together some 60 researchers from various different disciplines including economics, business and other social sciences but also natural science disciplines. The third Researchers' Night focused on the United Nations International Year of Light and related research.
In an informal atmosphere, Andrea Střelcová of EURAXESS Links China, Francesca Valsecchi of ThinkINChina and Maximilian Rech of ESSCA Shanghai welcomed speakers and researchers of all disciplines, ranging from humanities to astrophysics.
Introducing lighting effects and rendering in computer graphics, Hang Huang from NVIDIA represented the company that first invented graphic processors for computers. Alexander Caminada presented ComplexCity Lab, an interdisciplinary Sino-French joint research laboratory that uses big data mining among many other methods to help improve the management of the municipality of Shanghai. Dr. Jianrong Deng of the National Astronomical Observatories at the Chinese Academy of Sciences explained Crayfis, a research project spanning the globe allowing smartphones users to capture cosmic rays with a mobile phone app and directly feed the results back to the researchers.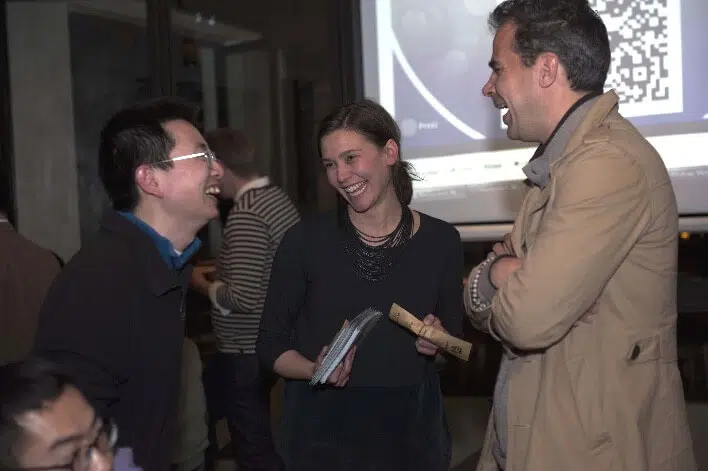 After EURAXESS introduced its previous Researchers' Nights and plans for future events, the event carried on with free networking among all researchers present. With intellectual exchanges on light and other research endeavours in Shanghai, the night came to an end in a relaxed atmosphere.