Renewing its partnership with the Centre d'histoire of Sciences Po Paris, the EU-Asia Institute is delighted to announce the 2019-2020 season of the research seminar "Sport, Societies, Culture" created and led by Paul Dietschy for over a dozen years already.
This year the focus is clearly on … football! Within the framework of a larger editorial project, Paul Dietschy and Albrecht Sonntag have placed the seminar under the sign of the history of football research so far. In five Wednesday afternoon sessions between November and April, leading academics are invited to take stock of football research in their discipline and draw a wishlist of issues that will need to be addressed in the near future.
The line-up is remarkable: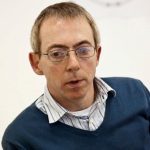 On 6 November 2019, Richard Giulianotti (Loughborough University) will draw up his personal balance sheet of football sociology, to which he has been a major contributor over several decades now.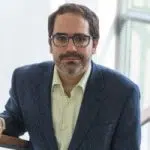 On 4 November 2019, he will be followed by Borja Garcia Garcia (Loughborough University) who will recall to what football has been investigated under the lens of political science and how football has contributed to extent the reach of European Studies.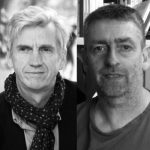 On 5 Februar 2020, the focus shifts to economics. The discipline will be represented by Luc Arrondel (Paris School of Economics) and Richard Duhautois (ENS) who have recently published a study on "The Money of Football".
On 4 March 2020, the seminar is particularly honoured to welcome Christian Bromberger, one of the pioneers of football research, whose ethnographic studies have strongly contributed to put football on the research agenda of numerous anthropologists.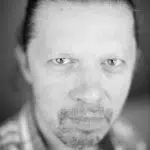 On 8 April 2020, the cycle will be closed by Loïc Ravenel (from the CIES Football Observatory in Neufchâtel) with an exploration of the geography of football.
All seminars will take place at Sciences Po Paris, 56 Rue Jacob, in the "Salle du traité" on the first floor, from 14h00 to 16h00 (except for the first session, which takes place exceptionally at the salle de l'école doctorale, 199 Boulevard Saint-Germain). Attendance is free. The first two sessions in 2019 will be held in English, the remaining 2020 sessions in French.
For further information, feel free to contact Albrecht Sonntag (albrecht.sonntag@essca.fr).
To download the poster of the seminar, click here.