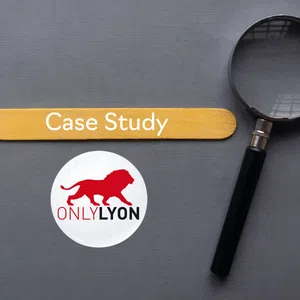 After several academic publications and an article on the ASAP blog about the impact of this innovative organisation that brings together public and private actors, Stefano Valdemarin has recently published his first CCMP case study at ESSCA. It is entitled ONLYLYON: the international ambassador network, and was co-authored by Ulrike Mayrhofer.
The case received the ATLAS-AFMI label.
It challenges students to develop a strategic analysis of ONLYLYON and can be used in a variety of courses such as strategic management, international business, and international marketing. From the foundation of ONLYLYON to partnership, through its resources and the management of its expansion, the case consists of seventeen pages of reliable information. With the aim of providing a strategic analysis and proposing new development paths for ONLYLYON, the case study offers a qualitative methodology.
Through this case study, students will learn about ONLYLYON's characteristics and the reasons for its creation, how to develop its strategy, conduct external and internal analyses, and make recommendations for the development of its network.