Cher Simon, Dans quelle mesure l'intention de Cameron de défendre le Maintien dans l'Union peut-elle être ternie par son implication dans l'affaire des Panama papers ?
---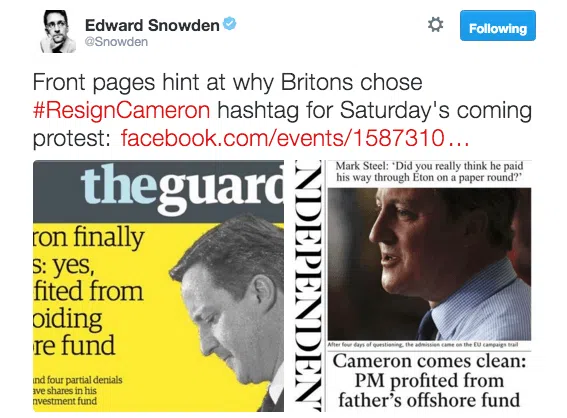 L'affaire des Panama papers c'est du lourd ici au Royaume Uni, tant par la portée des révélations que par la manière dont elle place David Cameron dans une situation très inconfortable. Si Cameron n'a rien fait d'illégal (selon ce que l'on sait jusqu'à maintenant), son incapacité ou son manque de volonté à apporter une réponse claire aux allégations, a rendu cette affaire de plus en plus dangereuse pour lui. En ce qui concerne le referendum, ceci arrive à un moment du débat où la campagne officielle est sur le point d'être lancée et où les défenseurs du Maintien doivent marquer un maximum de points. Cameron en est un élément clé, apportant l'autorité de sa fonction et son engagement fort dans la campagne de terrain. Tout ce qui peut remettre en question sa légitimité devient un problème. Mais il est en vérité difficile de savoir à quel point l'affaire peut porter préjudice à Cameron ou au Maintien. L'intérêt du public pour le referendum se construit très lentement et il n'y pas de lien évident entre Panama et l'UE. Il est probable que les gens susceptibles d'imaginer le pire de la part de Cameron sont certainement ceux qui en avaient déjà une opinion négative. Simon.
---
Simon Usherwood est professeur en sciences politiques à l'Université de Surrey.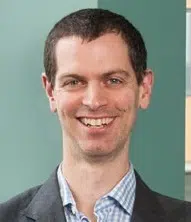 Les BreXing News regroupent en un blog des analyses et des points de vue publiés durant la campagne référendaire au Royaume-Uni par l'EU-Asia Institute de l'ESSCA.
Download the English version of this post. Aller aux BreXing News précédentes.