Avec son co-auteur Xingwang Qian, professeur au département d'économie et de finance de la State University of New York à Buffalo, Jinzhao Chen vient de publier un article dans la revue internationale China Economic Review (une publication classée rang 2 par la liste du CNRS).
Sous le titre "Measuring on-going changes in China's capital controls: A de jure and a hybrid index data set', les auteurs tentent de mettre en place une nouvelle méthodologie pour étudier l'efficacité des contrôles des mouvements des capitaux entre la Chine et le reste du monde.
Félicitations à Jinzhao, qui explique la démarche adoptée :
"L'ouverture des comptes des capitaux chinois pourrait avoir des implications d'une portée considérable sur le taux de change du yuan, l'autonomie de la politique monétaire chinoise, et même l'économie de la Chine et du monde entier.
Faute de mesure adéquate, les études rigoureuses sur l'efficacité des contrôles des mouvements des capitaux entre la Chine et le reste du monde et sur leurs implications ne sont pas nombreuses.
Avec notre article, nous contribuons à la littérature académique par le biais de la création d'une nouvelle base de données d'indices qui contient deux classes de mesures sur les changements de contrôles des capitaux en Chine.
La première classe, des mesures de jure, est basée sur l'évolution des textes juridiques et réglementaires en la matière. Janvier 1999 est utilisé comme la période de référence et une valeur 0 y est attribuée. Nous montons d'un cran à chaque fois qu'une nouvelle politique renforce les contrôles en vigueur tandis que nous descendons d'un cran lors que les mouvements des capitaux transfrontaliers sont facilités.
La deuxième classe, les indices du type hybride,  tient également compte de l'ampleur et de la fluctuation des flux de capitaux sous différentes formes (actions, obligations, instruments du marché monétaire, crédits commerciaux, emprunts bancaires et investissements directs étrangers) et dans différentes directions (afflux et reflux).
Par rapport aux autres mesures relativement qualitatives qui ont été créées avec un style binaire (existence ou non des contrôles), nos indices réussissent à quantifier les changements d'intensité des contrôles en Chine. Ils montrent, sur la période de 1999 à 2012, un processus d'ouverture des comptes des capitaux chinois, qui est durable mais qui connaît des retours en arrière ponctuels
Nous espérons, avec notre approche méthodologique, pouvoir inspirer de nouvelles pistes de recherche sur cette thématique des contrôles des capitaux en Chine."
Pour plus d'information sur la revue : http://www.journals.elsevier.com/china-economic-review/
---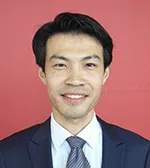 Jinzhao CHEN is an assisant professor at ESSCA since 2015. His main research interests cover the Chinese economy, cross-border capital flow management, international financial integration, long term economic growth, and EU-China relations.