In the modern network economy, a typical industrial firm in Europe spends about 60% of their turnover on purchased components. More than half of the entire income of a firm is directly routed through to its suppliers. Hence, not only from the perspective of an individual firm but from the perspective of European competitiveness the management of the buyer-supplier interface, i.e. professional Purchasing and Supply Management (PSM), is crucial.
For that, world-class training and education of purchasers are necessary.
In a previous EU project members of the PERISCOPE team empirically identified the skills characteristic of successful purchasers and developed a curriculum and a Massive Open Online Course (MOOC) for teaching them (www.project-perfect.eu).
However, since then, a new development gained unprecedented momentum – the sustainability challenge facing the global economy. Developing sustainable and innovative solutions in supply chain management design is now obligatory for businesses, not just an option.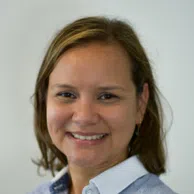 Dr Katia Picaud-Bello, ESSCA & EU*Asia Institute