This transnational research project built on the European Commission High-Level Group on Sport Diplomacy set up in 2015-16 by Commissioner Tibor Navracsics, following the new competences in the field of sport attributed to the European Union by the Treaty of Lisbon. The high-level group submitted a detailed report with concrete recommendations to European policy-makers (download here), and some of the ideas have been developed further in events organised by the European Commission's sports unit in 2016 and 2017.
The EUSD Project was the first project on this new research topic to be officially selected for funding by the European Union's Erasmus+ programme. Running over 2019, 2020 and 2021 following a Covid-19 extension, it undertook primary research and staged a series of events to support EU priorities in the area of sport diplomacy.
The objective of the project was to help the EU adopt a strategic approach to sport diplomacy and provide evidence of instances where sport can help amplify EU diplomatic messages and forge better relations with third countries. The research methodology is designed to align academic enquiry with practical 'on-the-ground' experience of sport diplomacy initiatives.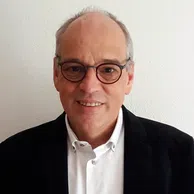 The project was coordinated by Richard Parrish, from Edge Hill University (UK) and brought together six European researchers, who have already been members of the High-Level Group in 2015, as well as an international NGO and an associate partner, the Council of Europe.
The EU-Asia Institute was represented by Albrecht Sonntag, who was in charge of organising the third so-called "Multiplier Sport Events" in Strasbourg on 26 November 2019, followed by a themed report on « Perspectives of Cooperation between Transnational Actors of Sport Diplomacy ».
In June 2021, he was invited to give a keynote speech on the EU's assets in Sport Diplomacy at an event organised by the Portuguese Presidency of the European Council.
Les partenaires

Edge Hill University (UK) – Professor Richard Parrish & Dr Andrea Cattaneo
Universidad Carlos III Madrid (ES) – Professor Carmen Pérez González
University of Rijeka, Faculty of Law (HR) – Professor Vanja Smokvina
TMC Asser Institute (NL) – Dr Antoine Duval
ESSCA School of Management (FR) – Professor Albrecht Sonntag
Université Catholique de Louvain (BE) – Professor Thierry Zintz
TAKT NGO (FYROM) – Silvija Mitevska
Enlarged Partial Agreement on Sport (EPAS) – Council of Europe, Strasbourg (FR)
This project has been funded with support from the European Commission. This publication reflects the views only of the authors, and the Commission cannot be held responsible for any use which may be made of the information contained therein.